Overcoming the Impossible: Three Disabled Race Car Drivers to Watch
Overcoming the Impossible: Three Disabled Race Car Drivers to Watch
Becoming an accomplished race car driver requires levels of skill, determination and commitment that few people have. For differently-abled drivers, starting and maintaining a successful racing career is even harder. Here are three incredible race car drivers that, despite the challenges they faced, are taking the racing world by storm.
Nicolas Hamilton
Nicolas Hamilton
The 27-year-old British driver made his debut in the Renault Clio Cup with Total Control Racing. Nicolas is the younger half-brother of renowned Formula One world champion, Lewis Hamilton.
Nicolas was diagnosed with cerebral palsy at 18 months due to premature birth, and his parents were told that he would never walk and that his eyesight would deteriorate later in life. Despite this bleak prediction early in his life, Nicolas overcame every challenge he encountered. At 17 years old, he could walk unaided and no longer needed his wheelchair. He even followed his older brother into motor racing, and he now races with specially modified race cars.
Racing Career
After two years of championship in the Renault Clio Club, he moved to the European Touring Car Cup series. He also raced (and actively competed) in the British Touring Car Cup Championships in 2015. Although he has recently announced that he won't be continuing his season due to issues with funding, he's still set to make waves in the racing industry.
Despite his older brother's success, Nicolas can proudly say that he has accomplished his goals on his own and has never leaned on his brother's money or success for help. Lewis has said that he is "so proud of [his] little brother who has done this all on his own".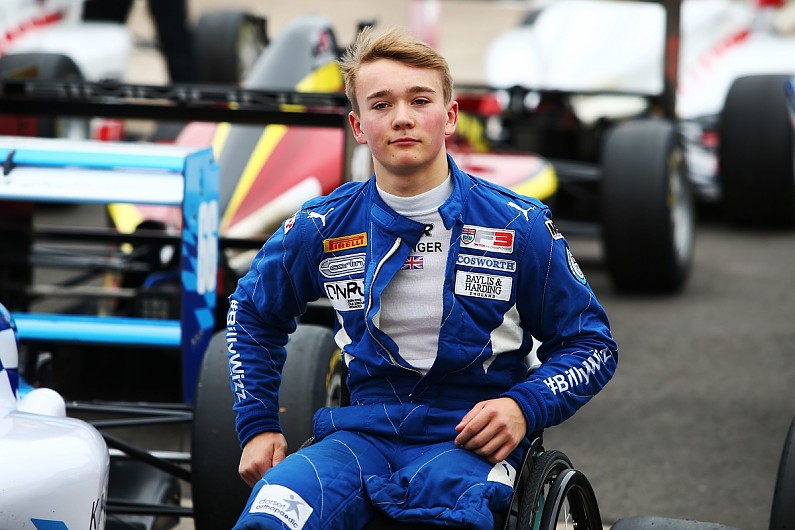 Billy Monger
Billy Monger
About Him
This young British racing driver, also known as "Billy Whizz", was born on the 5th of May, 1999 and is 20 years old. He had always been heavily involved in kart racing and was a talented Ginetta Junior driver. Billy was involved in an accident at Donington Park in April 2017 which resulted in both his legs needing to be amputated.
Racing Career
Billy has raced in the British F4 for two years (2016 - 2017). He returned to racing after his treatment and therapy in 2017, and
was awarded the BBC Sports Personality of the Year Helen Rollason Award in 2018 for outstanding achievement in the face of adversity.
Billy also supplied analysis for Channel 4's F1 coverage in 2019. He competed in the Euroformula Open championship for Carlin Motorsport, and won a single seater race in the the historic Pau Grand Prix on May 19th 2019.
Nathalie McGloin
Nathalie McGloin
About Her
Nathalie McGloin started in Motorsport in 2015 and is the only female tetraplegic racing driver and the first female disabled racing driver in the world. She's also the first woman with a spinal injury to receive a racing licence in the UK.
Racing Career
According to her official website, Nathalie races a hand-controlled Cayman S in the Porsche Club Championship and Classic Sports Car Club. She races against able-bodied men. 2018 saw her first race win, and 2019 sees her "continue to track race and also venture into the exciting world of Rally."